Welcome To Holiday Dog
By David Dawkins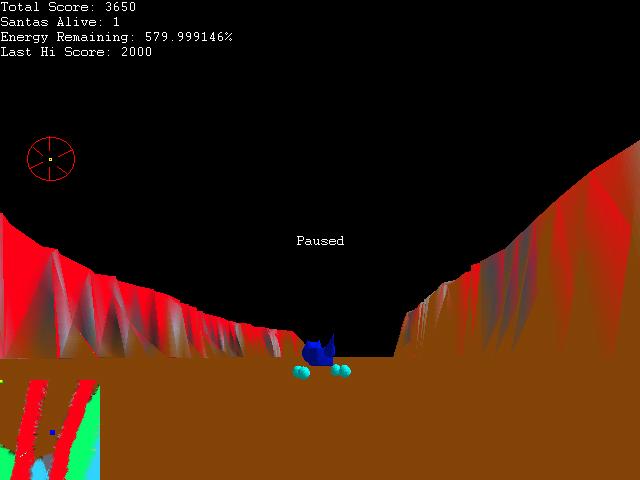 In This Game You Have To Destory The Evil Santa in his, He tries to stop you by launching rockets at you, and dropping bomb present, don't let the presents
hit the ground or you lose energy. You have three tools, a radar, weapon, and motorized dog (Holiday Dog). To use weapon point at santa's slay (Santa XL 50)
and press Left Mouse Button to shoot, Right Mouse Button to speed up dog. Move around with mouse.
A - To Zoom In
Z - To Zoom Out
P - To Pause
S - To Take Screenshot while In pause
Space - To Reverse
F12 - To Reset Zoom
FAQ:
Q - This Game Doesn't Work (Says: DirectDraw Error)
A - You need DirectX 7 or higher to run
Q - What was this made in
A - This was made in Blitz Basic 3d (www.blitzbasic.com)
Q -How old is the developer
A - 13 At the moment (2001)
Q - Are you going to make a full version
A - If I get enough good replies on this game, maybe I will make a full version.
Q - I have more questions
A - Email Developer, Website at :http://dawp.tripod.com
Game Created By David Dawkins In The Dawkins Programming